Welcome !
Providing highly effective Feed Supplements, Veterinary Medicine, Veterinary Antibacterial Medicine, available at an affordable cost.
About Us

Established in the year 2009, we, Rajvi Enterprise have emerged as one of the leading manufacturers and suppliers of Veterinary Medicine, Veterinary Antibacterial Medicine, Pharmaceutical Formulations, Cattle Feed Supplements and Chemical Supplies. Our company devotes immense attention towards the quality of products being supplied. Therefore, we make sure that all the processes of production is carefully monitored by our experts. Further, we have a separate team of quality inspectors, who carry a stringent quality testing using the finest quality testing instruments. Our offered products are used as ingredients for making veterinary and pharmaceutical and products. Our product line includes Dry Yeast, Mannan Oligosaccharide MOS, Fructooligosaccharide FOS, Feed Supplement, Dicalcium Phosphate, Mono Calcium Phosphate and many more. These are processed using the high quality ingredients that are sourced reliable vendors of the market. Our procuring agents thoroughly check the quality of the compositions before these are finally sourced. The devotion towards quality has made our products popular for its purity, accurate compositions, safety, high effectiveness and purity.

We believe that it is through consistent satisfaction of clients that can make a business stand apart from its competitors in this huge industry. Hence, keeping this in mind, our company operates completely according to the requirements of clients. Our team members are specifically instructed to keep the varying requirements of clients in mind while manufacturing our range.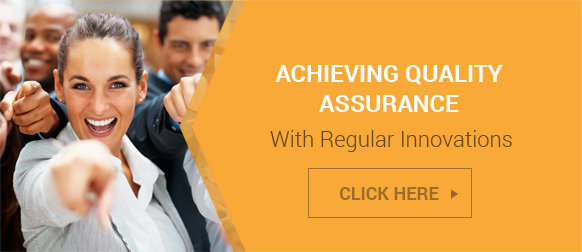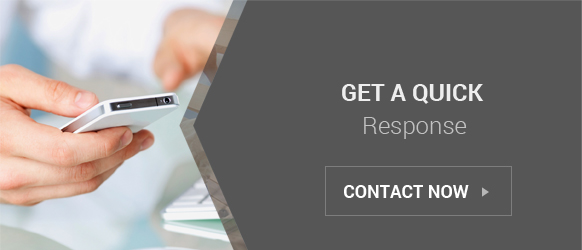 Quality Assurance

Our firm is a hugely quality based organization and therefore, we enure that no stone is unturned from our end, when it comes to quality. We manufacture all our products, which includes Pharmaceutical Products, Pre-Probiotics, Enzymes, Mineral Mixture, Nutraceuticals & Food Supplement, Chemicals Division, etc., using the best equipment, under the influence of industry experts. Further, our quality testers ensure that the quality and effectiveness of our products, under some strict grounds. Thus, through such rigorous quality analysis, we are able to assure our clients that a flawless range of products are being delivered to them.
Product Range

Dry Yeast
Mannan Oligosaccharide MOS
Fructooligosaccharide FOS
Feed Supplement
Dicalcium Phosphate
Mono Calcium Phosphate
Pharmaceutical Products
Pre-Probiotics
Enzymes
Mineral Mixture
Nutraceuticals & Food Supplement
Chemicals Division
Veterinary Medicine
Veterinary Antibacterial Medicine

Pulp & Paper Industries Enzyme
Research and Development

We have an outstanding R&D team, which consists of qualified engineers, researchers, scientists, etc. They work round the clock to come up with excellent results. Our expert researchers stringently study the market and extract the best out of it. They come up with excellent research results that we use in manufacturing our range for making new products. Further, our research and development team guides us to buy new instruments, chemicals, equipments that can give the best results.

Infrastructure

Being an eminent manufacturer and supplier of this domain, we understand that it is important to have an proper infrastructure. Therefore, our company has highly invested in building an impressive infrastructure that is divided into several wings. We have properly planned the whole structure into manufacturing unit, research and development department, quality analysis lab, storage and packaging and administrative department. Further, we have strategically located our infrastructure near the highway, airport and near roadways. Thus, we are able to deliver our consignments to our client's ends in a timely manner.

Our Team

We possess an expert team of professionals, who are highly qualified and knowledgeable in this industry. They work with immense dedication towards manufacturing a range of quality products and ensure they meet with the current industry standards. All our team members work in ideal co-ordination among themselves, in order to ensure that all the responsibilities are implemented within the given time. Moreover, our sales and marketing team remains in regular contact with our clients that lets them understand their demands better.

Warehouse and Packaging

We have a huge and spacious warehouse, equipped with modern facilities. Thus, we are able to store our feed supplements in a cool place, away from direct sunlight and heat. We properly control the temperature, within the warehouse and have ventilation controllers. Apart from having an impressive warehouse, we have a separate packaging team of experts. They pack our products in such a way that no damage can occur during their transport.
Why Us?

Huge range of products
Quality assured products
Qualified team
Huge infrastructure
RAJVI ENTERPRISE
601, Royal Square, Near JBR Arcade, Science City Road, Sola,Ahmedabad - 380060, Gujarat, India
Phone :08037401234
Mr Rohit Patel (Director)
Mobile :08037401234