Monocalcium Phosphate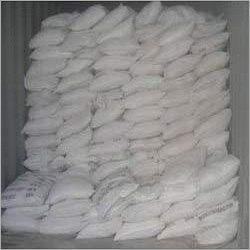 Product Details:
Type

Monocalcium Phosphate

Variety

Nutrition feeds

Physical Form

Powder

Texture

Dried

Fragrance

No Smell

Grade

Food Grade

Color

white
Monocalcium Phosphate Specification
Joint Pain

Monocalcium Phosphate

Dried

Nutrition feeds

Food Grade

Fodders

No Smell

white

Powder

Feed Preservatives
Product Description
We are counted among the most distinguished organizations that are engaged in manufacturing and supplying top quality Monocalcium Phosphate. These compounds are formulated by our expert professionals using supreme grade chemicals and minerals, sourced from the authorized vendors. Our products are widely demanded in food and agriculture industries for their excellent quality and longer shelf life. The Monocalcium Phosphate is quality tested and examined for accurate composition and purity for the satisfaction of our customers.
Monocalcium Phosphate is a high-quality, food grade powder that is commonly used in the food, animal feed, and agriculture industries. As a white, dried powder, it has a neutral, odorless texture and is suitable for use in a wide range of applications.
This product is specifically manufactured for use in nutritional feeds and is made to the highest standards of quality and safety. As a food grade product, it meets all regulatory requirements for use in food and animal feed, and is free from any harmful contaminants or impurities.
The neutral, odorless profile of Monocalcium Phosphate makes it an ideal ingredient for use in a wide range of products, including baked goods, animal feed, and fertilizer. Its versatility and reliable performance make it a popular choice among manufacturers and suppliers in these industries.
FAQs : Monocalcium Phosphate:
Is monocalcium phosphate safe to consume?
Monocalcium phosphate is generally considered safe to consume if it is present in food products in the amounts approved by the Food and Drug Administration (FDA). The FDA considers monocalcium phosphate to be Generally Recognized As Safe (GRAS) for use in food.

What does monocalcium phosphate do?
Monocalcium phosphate is an ingredient used in baking as a leavening agent. It helps doughs and batters rise and gives them a light, fluffy texture. It works by releasing carbon dioxide gas when combined with an acid and liquid, creating air pockets in the dough.

Is monocalcium phosphate healthy?
Monocalcium phosphate is generally considered to be safe and healthy in moderate amounts. It is used as an additive in many products, including flour, breakfast cereals, and processed foods. It is also used as a leavening agent in baked goods to help them rise. It can also be used as a dietary supplement to help provide additional calcium in the diet.

Is monocalcium phosphate soluble in water?
No, monocalcium phosphate is not soluble in water.

What are the uses of Monocalcium Phosphate?
Monocalcium phosphate is used as a leavening agent in baking, as an acidity regulator in food, and as a nutritional supplement. It helps dough to rise, provides a desired flavor and texture in baked goods, and helps to stabilize food products. It is also used in some animal feed to provide a source of calcium.
Enter Buying Requirement Details
RAJVI ENTERPRISE
601, Royal Square, Near JBR Arcade, Science City Road, Sola,Ahmedabad - 380060, Gujarat, India
Phone :08037401234
Mr Rohit Patel (Director)
Mobile :08037401234